Being winched out of a helicopter to care for patients is a far cry from working on the nursing frontline at a hospital during a pandemic.
Key points:
Roxy Pena was looking for an "alternative form of nursing"
She is the first female helicopter rescue crew officer for the Capricorn region
Such services are vital for reaching patients in remote areas
But for Roxy Pena, it is the nursing career she has always dreamed of.
The 25-year-old registered nurse has become the first female rescue crew officer for the Capricorn Helicopter Rescue Service, based in Rockhampton, central Queensland.
Ms Pena, originally from South Australia, said she was looking for an "alternative form of nursing" when she applied for the job.
"I've been a registered nurse for the last five years and the last two on the Gold Coast working in the ICU (Intensive Care Unit) during COVID-19," she said.
"I saw the position going up here and thought I needed a bit of a change so I applied, did the testing and got approved."
Ms Pena said she hoped to use her nursing skills for those in need — from the outback to coast.
"This is a great way to use my nursing skills for the better and get a different perspective on the nursing care side of things," she said.
"It's exciting and something different … not everybody gets to go up in the air every single day for work."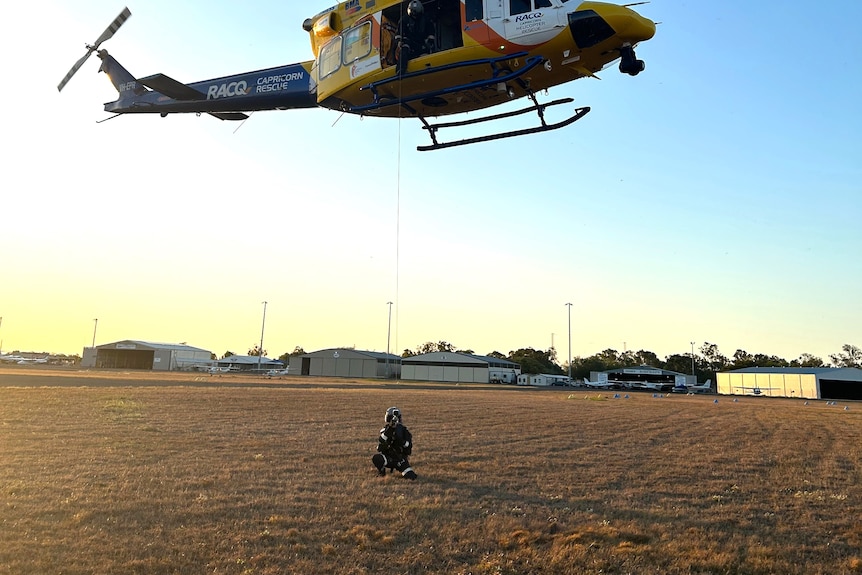 Love at first flight
Jess Abbott said she fully appreciated how vital aeromedical work was after realising the distances covered by the Royal Flying Doctor Service (RFDS) and the lack of healthcare in remote areas.
The Cairns-based Primary Health Care Nurse said she always wanted to work in remote communities.
"I've been a registered nurse for about nine years and I originally started my career in Alice Springs," she said.
"I always aspired to move back home and work up in the Cape and remote areas."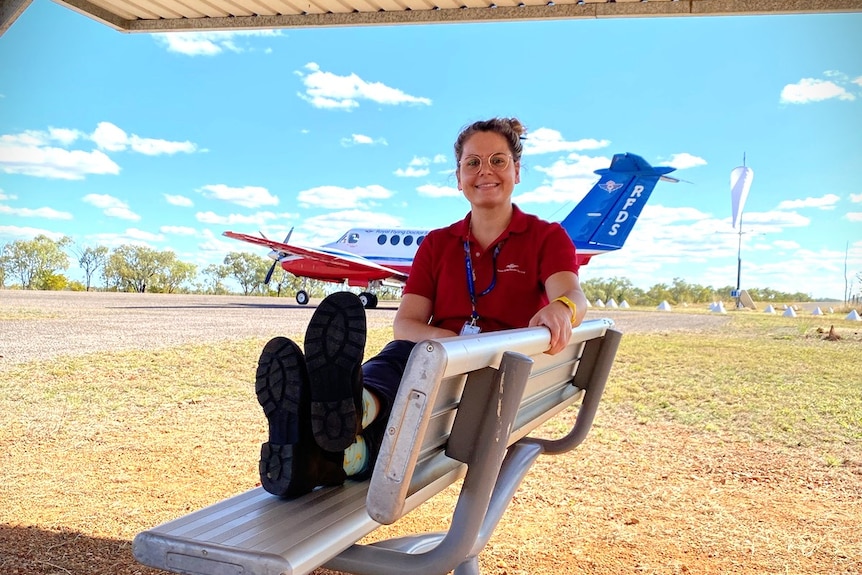 Ms Abbott said she made regular trips to the Top End with the RFDS, to locations where there was no other healthcare.
"We have four communities at the Cape that our primary health care nurses and doctors travel to every week," she said.
"We also have clinics, south and west of Cairns, that we provide services to … either weekly, fortnightly or monthly."
Ms Abbott said it was a privilege to be able to provide care to "people in the bush".
"When you're out in communities, as a nurse, you are working one-on-one with your patients and their families," she said.
"Then you get to go back to those communities and see how you've supported them or assisted them to get them the health care that they deserve."
Ms Abbott also encouraged others pursue a career like hers.
"I definitely encourage nurses who are interested in working in the bush or working for RFDS to think about what type of direction they want to go and definitely pursue some studies to build their capacity and their knowledge to be able to share that with people of the bush," she said.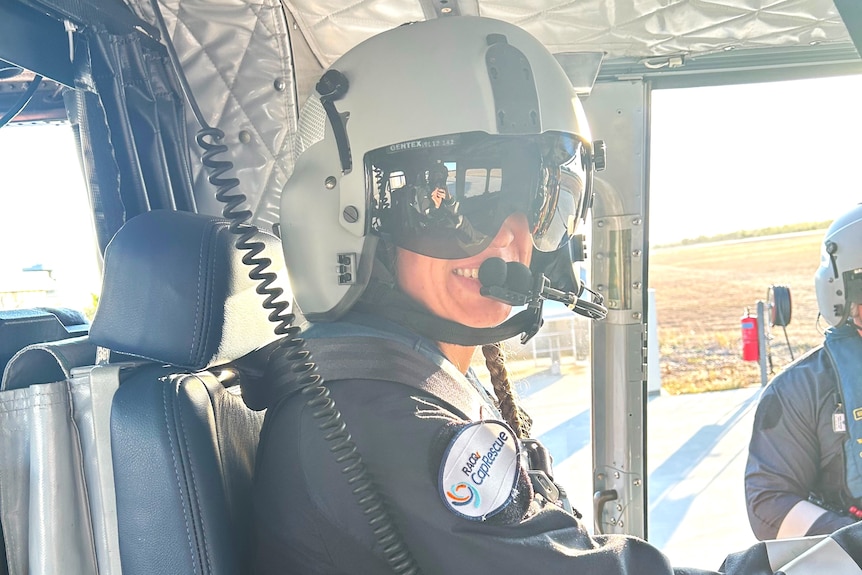 Reaching new heights
Capricorn Helicopter Rescue Service operations manager Kirsty Wooler said Ms Pena was a welcome addition to the team.
"Roxy is a talented and enthusiastic trainee who has shown great potential and determination," Ms Wooler said.
"She is an asset to our team and a role model for many young women who dream of joining the rescue service."
Ms Pena said she hoped to inspire other young nurses looking for something more in their careers.
"I never really thought of myself as a trailblazer, I got into it because I had an interest," she said.
"But I do hope it opens up pathways for people to realise that they can join the industry."
Get our local newsletter, delivered free each Friday