It was a childhood full of dreaded bowl cuts that sparked Enele Maafu's passion for barbering. 
Key points:
A 26-year-old hairdresser and his team have been offering free haircuts for the Mount Isa community
He made the decision to help local people deal with Australia's increasing cost of living
The initiative, which also offers some refreshments, toys, and clothes, is helping the community come together
"In my home country of Fiji, a usual haircut would mean they put a bowl on your head and then just cut around it," he said.
"But I used to watch all the rugby players on the TV and I wanted to have the same haircut that they had."
Armed with a pair of scissors and a razor comb, Mr Maafu's dream to become a barber began in the dormitory rooms of his boarding school while practising on friends and peers.
A decade later, the 26-year-old is using his skills with the clippers and his love of people to boost mental health, foster connections, and combat skyrocketing living costs in his outback community of Mount Isa.
While most Aussies are tightening their belts, Mr Maafu has stopped accepting payments for a fresh fade, which he provides out of a friend's garage in town.
Every Sunday morning, people can visit Mr Maafu and his team for a free haircut, some cake and refreshments, free clothes, and toys for anyone who needs them.
He says his clients range from kids to adults from a range of different professions, socio-economic situations, and cultural backgrounds.
"People are doing it tougher than ever in some parts of this community and providing something simple like a haircut, a conversation and a laugh, a feed, it brings people together," Mr Maafu said.
"But it also gives us a chance to get a better understanding of what people are going through in the community, and we get to meet a lot of amazing people too."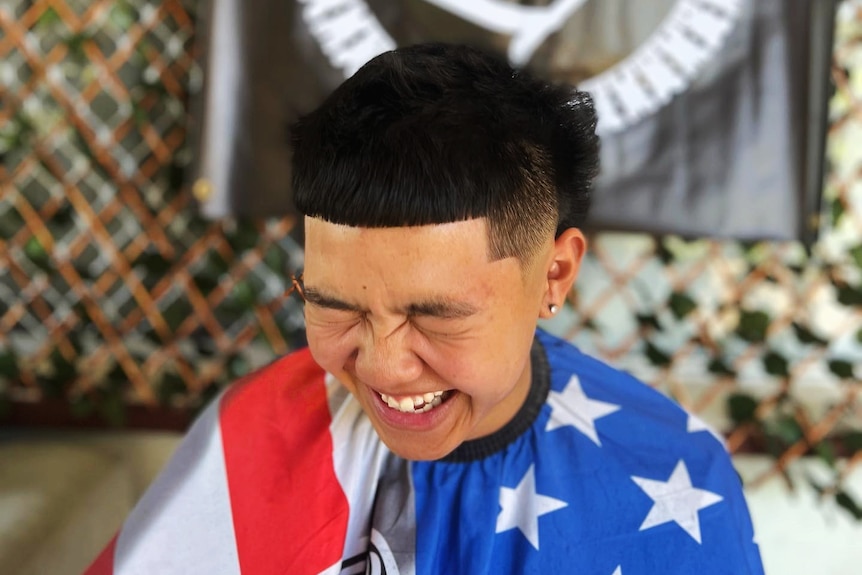 Learning from COVID-19
During the pandemic, Mr Maafu was living and working in Fiji where he saw most families put out of work due to travel bans.
He rallied local hairdressers and set up a fundraiser in his home town to support locals doing it tough.
"That started in 2019, and the project has been growing from one barber to four barbers to eight," Mr Maafu said.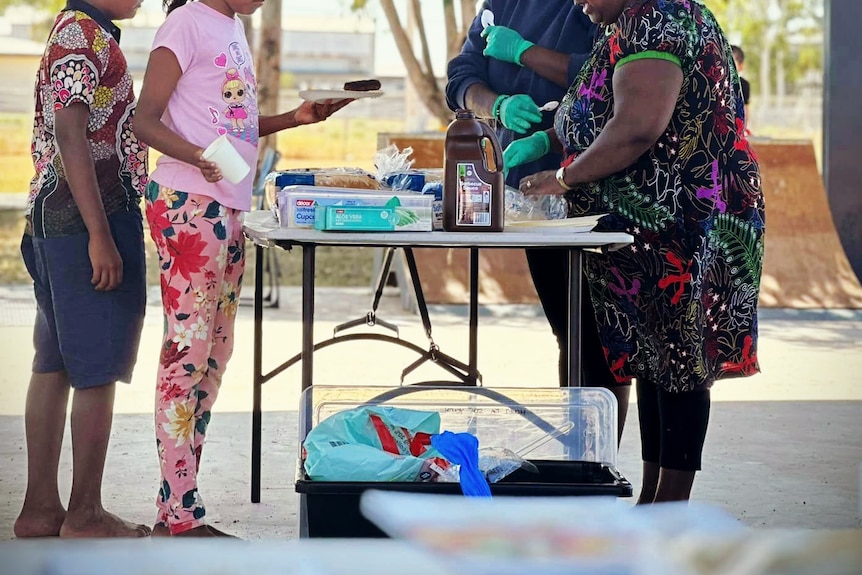 When he came to Mount Isa to work in the mines, he decided to try something similar.
"There's that saying that when you look good, you feel good, and it comes down to that and the impact of connecting with people through giving them a haircut," Mr Maafu said.
"In this part of town, there are not many services, and in a remote community like Mount Isa, services are always stretched, so it can be expensive and difficult to go and see a hairdresser.
"For three hours on a Sunday, people know this place is here for them to come and have a chat, eat, and get a haircut."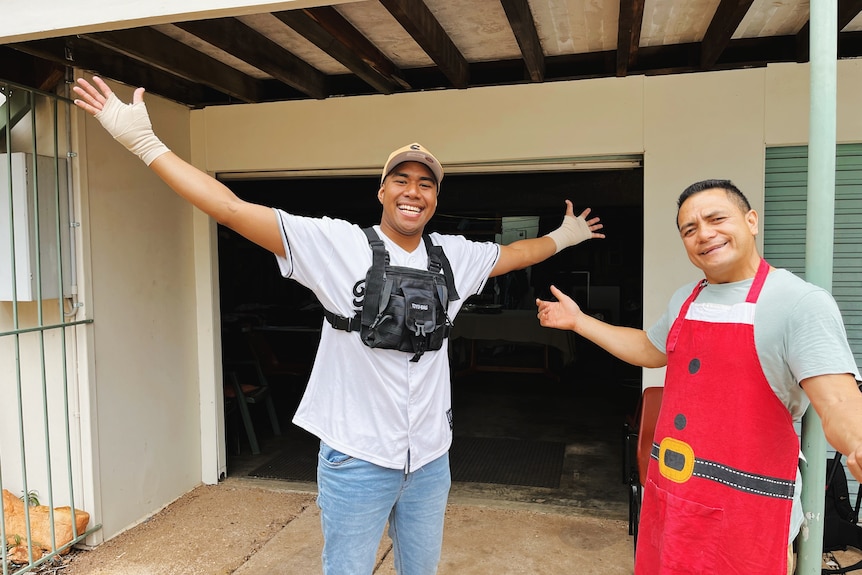 The service has been so popular, some days customers line up down the street to see Mr Maafu and his team.
Tough times bringing people together
Mr Maafu said that while the cost of living was putting more people out of pocket, tough times brought people together.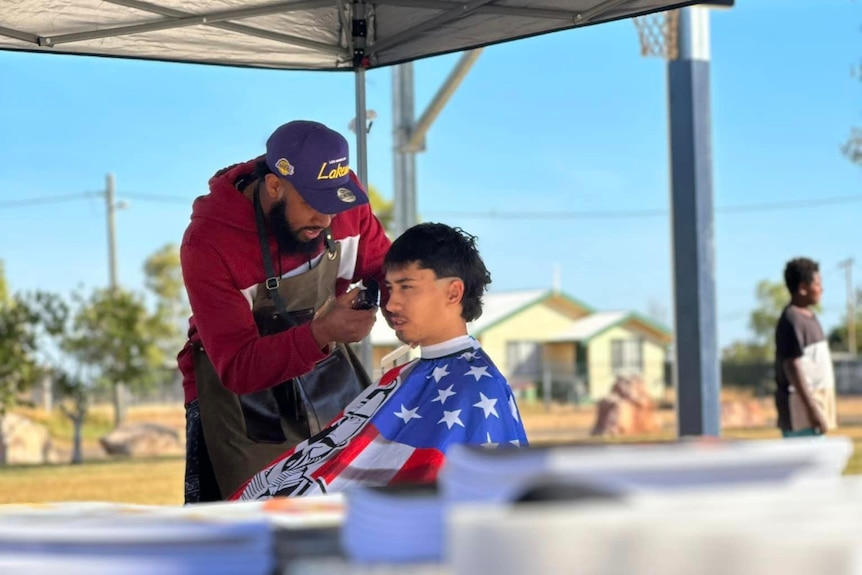 "When life gets difficult, people just come together so quickly and are so ready to pitch in," he said.
"Regardless of age, gender, education or nationality, everyone has a gift that means they can share the love, share the comfort.
"We are just getting started with this service, there is more ahead and I'm really excited for the future."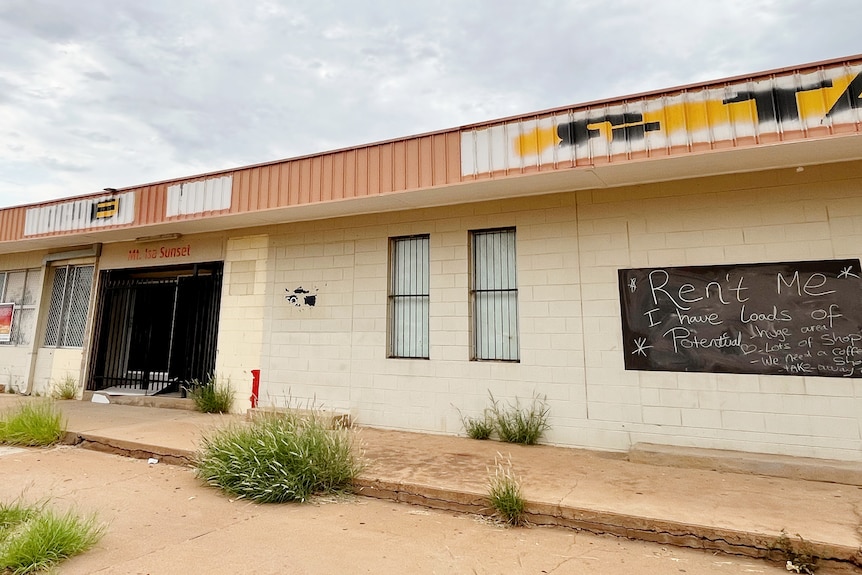 Get our local newsletter, delivered free each Tuesday