Wiradjuri man Shane Bell was hoping to further his music career when he started a tertiary course but was shocked by the racism he experienced from other adults in the classroom.
"It started out with one racist, and at the end of semester, there were three," Mr Bell told the ABC.
The bullying started with comments about his wardrobe before escalating in threats of violence.
"One of the guys came up to me with a deodorant can and lighter in class and asked me if I wanted to 'get burnt'.
"That's a flamethrower, I just couldn't believe it."
Ultimately, the racism reached boiling point and Mr Bell struck one of the perpetrators.
"I was suspended for 30 days and nothing happened to the bullies," he said.
The institution suspended Mr Bell, but he says they acknowledged he was provoked.
Reflecting, Mr Bell felt he couldn't trust the official complaint process. He was relieved, however, to hear about Australia's first racism register for First Nations people: Call It Out.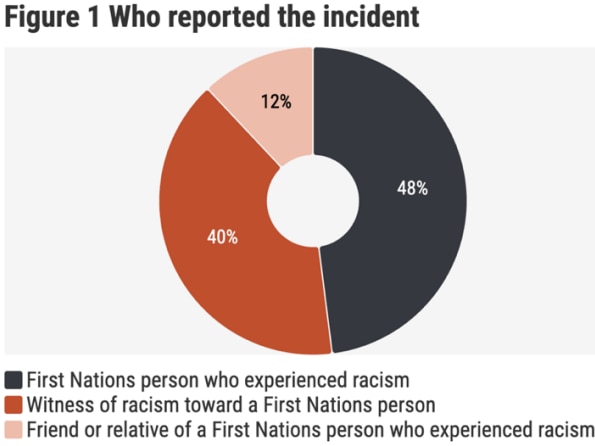 Nearly 500 individuals registered with the online platform – run by researchers at the University of Technology Sydney's (UTS) Jumbunna Institute – from the 12 months up to March this year.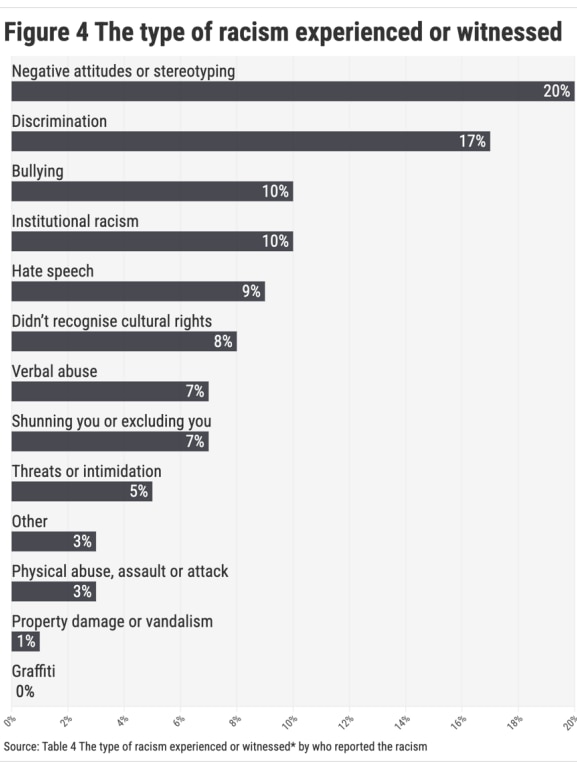 Nearly four in 10 people reported a high level of violent and aggressive racism. Almost a quarter said the racism was ongoing.
Women were more likely to be victims, but perpetrators were relatively evenly spread between genders.
Professor of Criminology at UTS, Chris Cunneen said racism has detrimental effects on people's health, and physical violence adds to that risk.
Two Call It Out submissions relating to elderly women stood out to Professor Cunneen.
"One where an elderly woman was knocked to the ground and another where an elderly woman and her daughter were pepper sprayed," he said.
"This occurred in a housing complex where they were the only Aboriginal people."
Other reported locations for racist incidents were health and education settings but workplaces were a major concern.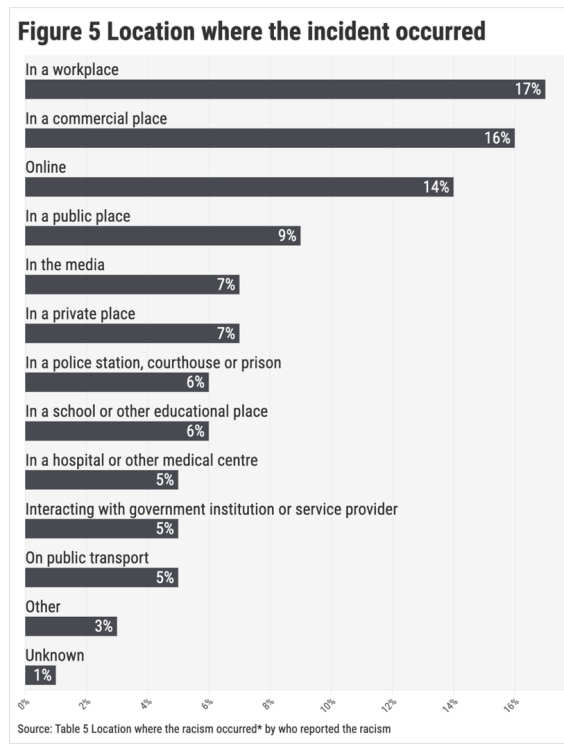 "The worst types of effects that were noted on the register were people quitting their job," Professor Cunneen said.
"Obviously the economic one (impact), but also the emotional and psychological effect of workplace racism.
"It was one that was more frequently reported by Aboriginal women than Aboriginal men so there was a gendered dimension to that as well."
The period under review in this Report concluded in March 2023 — more than six months prior to the Referendum on a Voice to Parliament … researchers are expecting a spike in the next report
Call It Out researchers are hoping the information will be used to inform anti racism campaigns, educate the wider community, help investment in this space and inform law reform.