At the start of the India-Australia Cricket World Cup Final at the Narendra Modi stadium in Ahmedabad, fans were raucous – cheering on the Men in Blue – hoping and praying that they keep their winning streak on.
However, when Glenn Maxwell took to the crease and scored the final two runs, the stadium was stunned into silence. Australia became World Champions for the sixth time and Rohit Sharma and his team were left in tears. The images will continue to haunt fans for days to come. The loss left a billion people across India heartbroken – some more than others.
It was truly a blue Monday, on Tuesday many are still struggling to cope with a defeat that feels so personal. But why does the loss of your favourite team hurt so much? We have some answers.
Post-match blues
Following India's heart-breaking loss to Australia, India's Men in Blue were left dejected. Speaking to the crowds later, a disappointed Rohit Sharma said: "The result has not gone our way. We were not good enough today. We tried everything but it wasn't supposed to be."
Fast bowler Mohammed Siraj was seen crying immediately after the match ended and was consoled by fellow teammate Jasprit Bumrah.
Such was the dejection that Sachin Tendulkar also walked on to the field following the match and consoled them.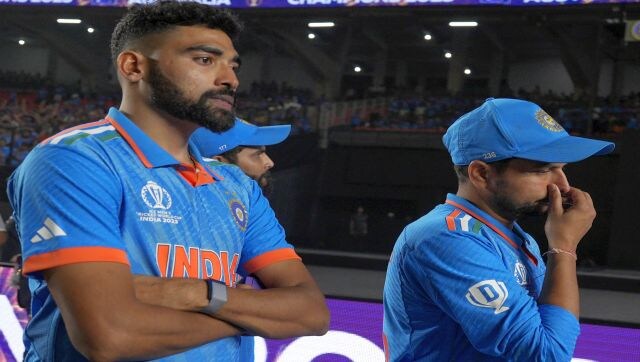 Later, visuals emerged of the dejected Indian players in the dressing room and it was heartbreak to deal with. Prime Minister Narendra Modi was seen consoling the players and gave them a pep talk. "It happens. Keep smiling, the country is looking up to you," said the PM to the players as he hugged them and asked them to cheer up.
Prime Minister Narendra Modi consoled 🇮🇳 Team India in the dressing room after their World Cup final loss against Australia on Sunday pic.twitter.com/L4x7231Pb1

— Firstpost Sports (@FirstpostSports) November 21, 2023
And the blues weren't restricted to the players alone. People across India were left with feelings of anguish, sorrow and dejection. Netizens bemoaned the loss, with many calling for a day off to get over the loss.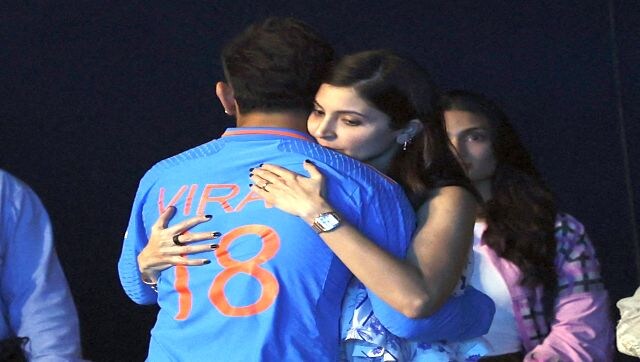 As one user put it, "Monday aur World Cup haarne ka dukh jhela nahi ja raha (cannot bear the pain of Monday and losing the World Cup), a petition to declare a national cry holiday today."
Another user, preparing for the workday, expressed how the Monday blues hit differently after India's loss in the World Cup finals.
Dark side of being a sports fan
Sports have always evoked strong emotions from fans. The joy, the vicarious triumph, the devastation, and even the unbridled anger are very real emotions that fans of team sports are all too familiar with.
In the past, medical experts have noted that being a sports fan can have a physical impact on the body. For instance, football World Cup matches have provided ample research on the link between sporting events and heart attacks. A study had revealed that viewing a stressful soccer match more than doubles the risk of an acute cardiovascular event. The risk was greater for men, who were 3.3 times as likely to have a heart event on a match day as at other times. For women's sports fans, the risk was 1.82 times higher.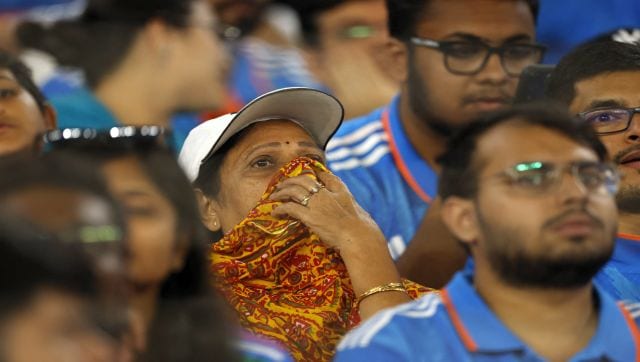 But the impact isn't just restricted to the physical. Experts note that fans' mental health is also impacted by sports. They have noticed that many complain of acute blues in the wake of their favourite sportsperson or team losing. And have termed this phenomenon termed it as 'sports fan blues'.
Psychologists note that while sports fan blues is not an officially recognised mental health disorder, it is a descriptive term used to illustrate the strong emotional connections that ardent sports fans have with their idol or team.
Dr Rituparna Ghosh, clinical psychologist at Apollo Hospital, Mumbai, told The Quint, "Sports fans take the loss personally. That leads to the negative part of the stress which causes distress."
Experts note that these feelings though intense tend to be temporary and linked directly to sports events, rather than indicating a long-lasting depressive condition.
Dan Wann, PhD, a psychology professor at Murray State University and an expert on fan behaviour, told MensHealth, "It's worse than when you make a bad decision because with sports fandom, we love our teams, we live and die with our teams, and have our well-being tied up in our teams," he said. "But we are helpless to do anything about it. When we toss and turn over a bad decision, at least it was our bad decision."
Eric Simons, author of The Secret Lives of Sports Fans: The Science of Sports Obsession, floats another explanation. "There's a part of your brain that knows you had nothing to do with those decisions. But there's another part that doesn't know that — that thinks, in fact, it was you that made these decisions."
Anthony J Centore, a professional counsellor who has helped patients suffering from symptoms of depression related to sporting events was also quoted as saying that sports fan blues can be intense –– sometimes, the person may suffer a diminished ability to focus and concentrate at work.
Experts also note that while non-sports fans might be sceptical or dismissive of these reactions, it is a serious matter. One study even shows a link between sports depression and domestic violence, citing a spike in the number of assaults reported to police in areas where an NFL team was favoured to win a game but ended up losing.
Coping with 'Sports Fan Blues'
So, how does one deal with these feelings as many would be in India even today?
Mental health experts note that talking about the loss helps. Speak to your friend or a fellow fan who can relate to you. Letting out some steam by discussing your feelings can help you cope and get over the loss.
Another helpful method to cope with a team's loss would be to place it in perspective. Fans should keep in mind that 99.5 per cent of everything else is still important in your life and hasn't changed.
Changing your focus to another activity could also help. And lastly, but most importantly give it time. Remember the adage, "Time heals all wounds". A stinging loss will hit hard at first, but those feelings of anguish should ease up with each passing hour and each passing day.
With inputs from agencies