Storms carrying the risk of heavy rain, large hail and damaging winds are set to hit much of northern and eastern Australia this week while Western Australia bakes under a potential record-breaking November heatwave. 
Heavy rain has already begun fall, with totals upward of 80 millimetres recorded on Queensland's Darling Downs region on Sunday and intense downpours through south-east New South Wales on Monday.
Bureau of Meteorology senior meteorologist Dean Narramore said the "daily rounds of widespread showers and thunderstorms" were likely to continue throughout eastern and northern Australia for the rest of the working week.
He said a thunderstorm risk on Tuesday stretched from northern WA and the northern NT, through most of Queensland, New South Wales, and into the northern part of Victoria.
A similar footprint of thunderstorms was predicted for Wednesday, with the exception of Victoria with the wild weather predicted to ease.
The chance of thunderstorms was predicted to spread into South Australia and north-western Victoria on Thursday and Friday, while on Saturday it would start to shift further south, returning to Victoria and New South Wales.
Mr Narramore said severe thunderstorms, carrying the risk of heavy rain, large hail and damaging winds, were also on the cards.
But he said the nature of storms meant they would be "hit and miss".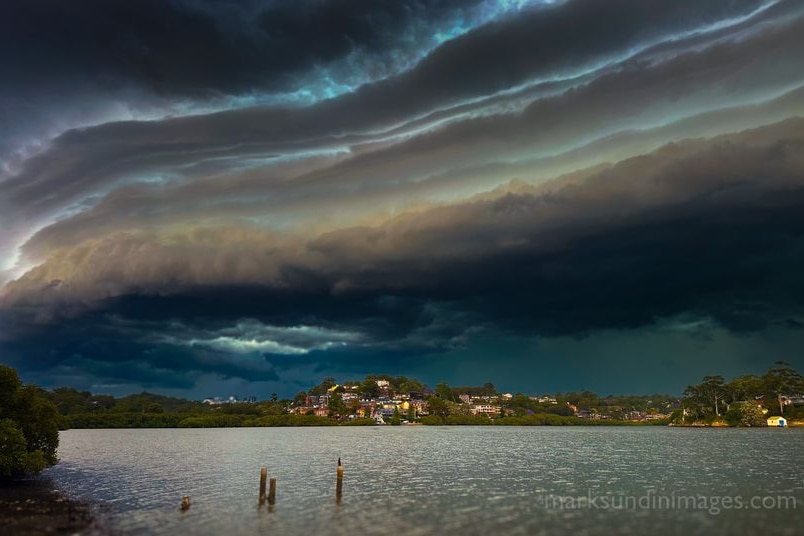 Spring is the peak season for storms, particularly in eastern Australia.
But Mr Narramore said what made the event "more unusual" was its prolonged nature.
He said it was due to a traffic jam in the flow of weather systems, which was allowing them to sit in one spot for much longer than they normally would.
He said they included a high-pressure system over the Tasman Sea, which was feeding a stream of warm, humid air from the Coral Sea into eastern Australia, as well as a surface trough that was "pretty much stationary through inland parts of eastern Australia", helping trigger the daily showers and thunderstorm activity.
Extreme heat, fire danger for WA
In Western Australia, the stagnant weather pattern is allowing intense heat to build down the west coast, with Perth on the cusp of a record-long streak of days above 35 degrees Celsius for November.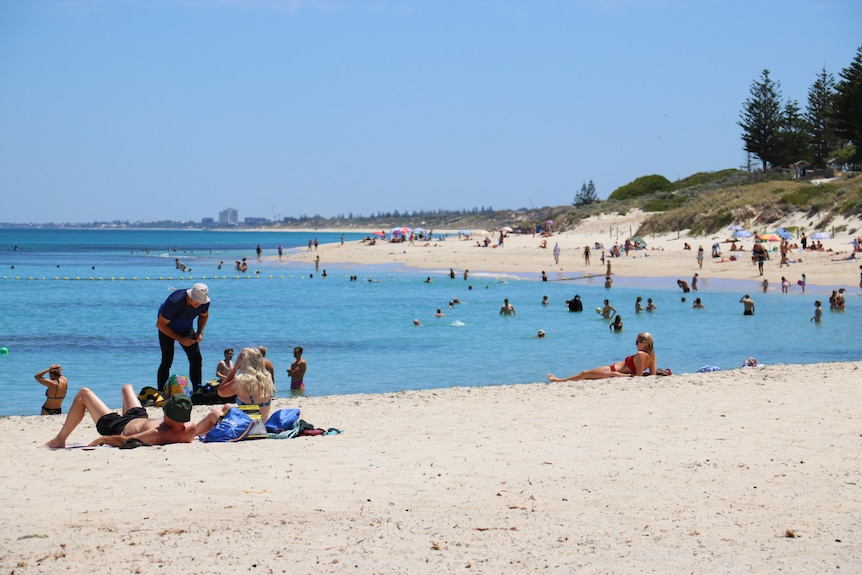 The Bureau of Meteorology said it could reach 35C to 40C from Tuesday until at least Monday — a streak of seven days.
Forecaster Jessica Lingard said it could even go for longer.
"I mean, the forecast only goes out seven days," she said.
"It's really not going to be until early to mid next week that this trough finally moves inland and we start to see a proper cool change moving through."
The longest streak of days above 35C in Perth during November is four days, set in 2019 and 1933.
The bureau has issued a severe heatwave warning from Geraldton, in the mid-west region, to Augusta in the south-west, with temperatures throughout the broader region forecast to be between 8C and 12C above normal for the rest of the week.
Ms Lingard said the hot weather was being driven by a trough, extending down the west coast, which was allowing hot, dry air to be fanned in from the north-east of the state, and putting a stop to the region's natural air-conditioner — the sea breeze.
"It's a two-factor thing," she said.
Extreme fire danger was also forecast on Tuesday, Wednesday and Thursday, for several districts to the east of Perth, including the Swan region, and into the central Wheatbelt.
Residents were recommended to stay out of the sun, drink plenty of water, and check in on vulnerable people.
Rain to parched land
For tropical Australia, the week of storms and rain promises to deliver the heaviest rain so far this wet season, extending from the Kimberley through the Top End to Cape York Peninsula.
The upcoming soaking is also likely to bring some relief to areas of Queensland and New South Wales, where drought conditions have been taking hold.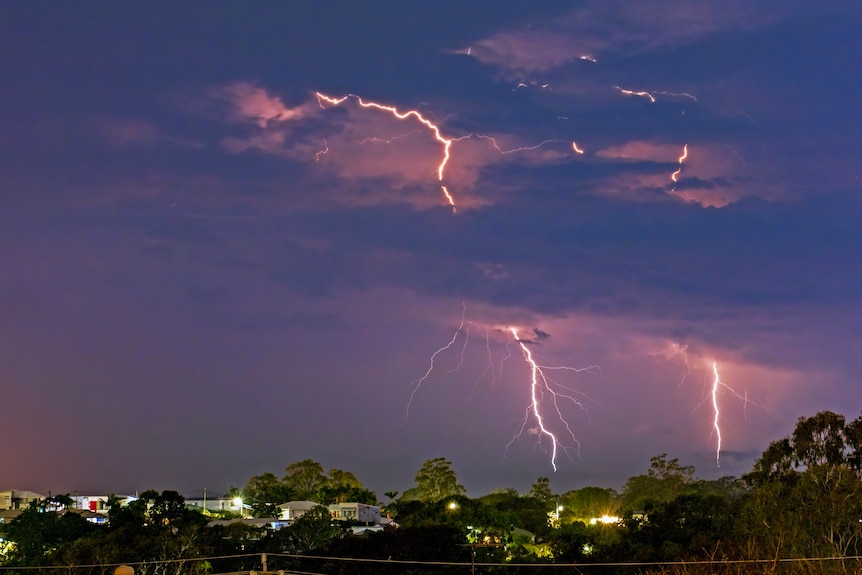 Data from the Australian Combined Drought Indicator shows the landscape was particularly parched through north-east New South Wales, south-east Queensland, and south-west WA during September and October.
Mr Narramore said the rainfall would be patchy, but the long duration of the event meant it was likely everyone in storm-affected areas would get some rainfall on "at least on some of those days".
"We're not talking about a widespread, persistent, extensive area of heavy rainfall," he said.
"We're talking about widespread, hit-and-miss showers and thunderstorms that eventually add up over the week."
He said most people through inland parts of Queensland and inland New South Wales would end the week with 25 to 50 millimetres of rainfall, with the potential for falls over 100 millimetres in areas hit by multiple storms.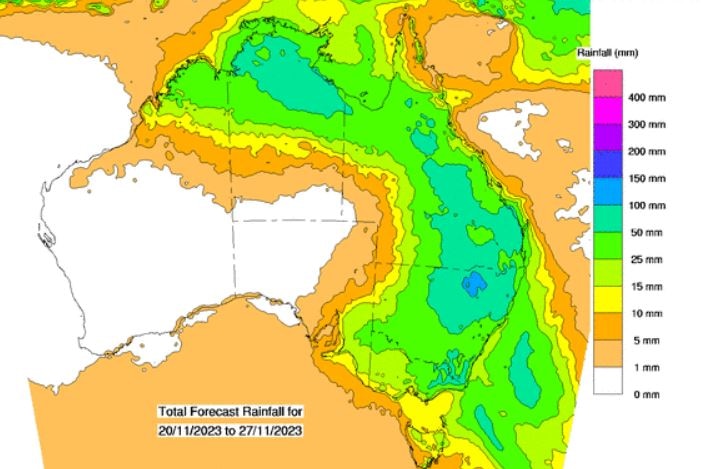 But Mr Narramore said it was unlikely it would undo the damage several months of severely low rainfall had done.
"The yearly deficiencies in some areas, particularly through inland south-east Queensland and inland north-east New South Wales is somewhere in the order of you know, 100 to 300 millimetres depending on on where you are," he said.