Bottling of one of Tasmania's most well-known wines brands will no longer be done in the state from the end of May, putting four jobs on the line.
Key points:
Josef Chromy wine will be bottled in South Australia from the end of May
The move puts four jobs on the line
The winery's managers say it's part of a multi-million-dollar investment in expanding the business
Josef Chromy winery in Relbia, just outside Launceston, bottles it's own name-brand range, as well as wines from other smaller vineyards across the region.
The company that manages the winery, Endeavour Group, said in a statement it would spend more than $20 million on expanding the winery's operation.
That includes moving the bottling facility to Gawler in South Australia.
The bottling building will be turned into a larger red wine fermentation cellar for increased production of pinot noir.
Four roles will be impacted in the short term, but the statement says, "all opportunities will be examined for local team members to be redeployed within Endeavour Group's Paragon Wine Estates portfolio".
The company said the investment would double the winery's capacity and treble the vineyard area the Josef Chromy team would manage.
Local winery bought last year
In May last year, the popular winery was bought by agricultural investment fund Warakirri, who leased it to Endeavour Group.
Endeavour manages several vineyards interstate, as well as major alcohol retailers Dan Murphys and BWS.
The general manager of winemaking and supply chain at Endeavour, James Lovell, said the aim was to increase the presence of Tasmanian wine in those bottleshops.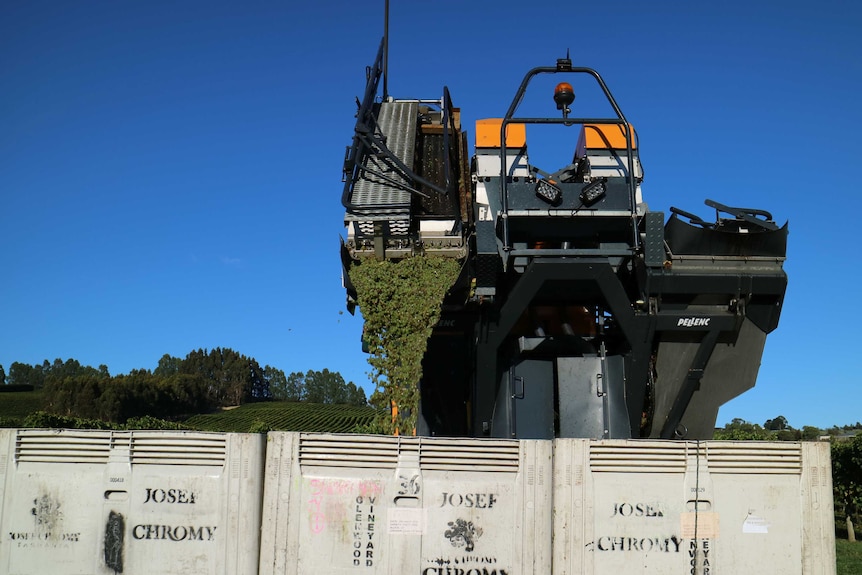 "We are delighted to be working alongside Wine Tasmania to ensure we're doing all we can to support Tasmanian grape growers and winemakers, while at the same time investing in the growth of Josef Chromy," he said.
"And, over the long-term, this investment will create at least 20 more jobs in winemaking and viticulture in Tasmania.
"That will be crucial as we work towards getting more Josef Chromy and other locally made wines into the hands of more people around Australia, and the world."